Galloway Retro Run Half Marathon (2016 Medal)
About this race
Let's go Retro with one of the pioneers of American Running! The Jeff Galloway Retro Run series is a chance to turn back the clock and run like it's 2014, or 15, or 16 or 17. Jeff Galloway's Half Marathon in Atlanta, Georgia, has been running since 2014, but if you missed any of the first 4 years, you still have a chance to collect the medals to complete your collection. 1 - Choose your year 2 - Run the distance 3 - Collect the medal If you collect all 4 medals, you'll be sent a special gift from Jeff himself. Note: If you ran the race in Atlanta some of these years, just "Retro-Run" the one(s) you missed to earn your bonus gift. For questions regarding the Galloway Retro Run Series, please contact
chris@jeffgalloway.com
.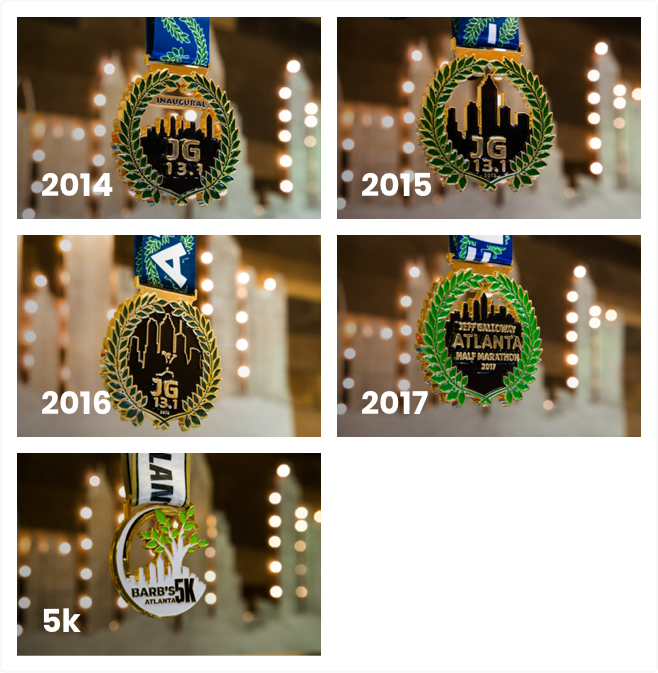 ---
HOW DOES IT WORK?
We've made virtual racing simple and fun. Here's how:
Sign Up for one or more of the Galloway Retro Run Series races
The virtual race will be placed on your Final Surge calendar for Saturday, September 5th. Using the Final Surge app or web platform, you can move this planned race to any day between now and Wednesday, September 30th.
Run, jog or walk indoors on a treadmill or outdoors, it's up to you. We just want you to be active!
Sync your results to the planned race using one of the many platforms we connect with: Connected Apps & Devices.
If you ran on a treadmill, don't have GPS device data, or choose not to use the Final Surge app, you can always enter your results manually by coming back to this page after you have registered.
After you have raced, view where you rank on our live leaderboard & results page
---
RUN WITH FRIENDS
This event is open to any and all runners across the world. Feel free to invite your training partners, friends or family members to participate.